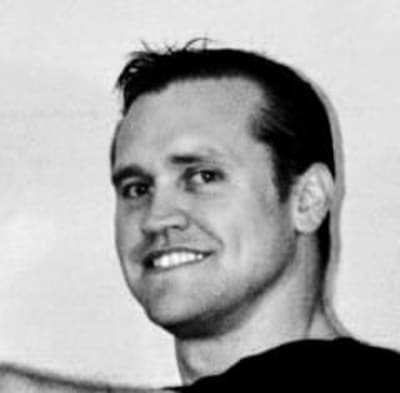 Master Dale Steigerwald, (Moy Die O)
Sifu Dale Steigerwald began his study of Ving Tsun Kung Fu in 1996 under the watchful eye of Sifu Dino Rhelos, of the Moy 29 lineage. While training under Sifu Dino, he served as the active di si hing (senior student) and spent many hours with Sifu Dino and his kung fu brothers, with training sessions that often lasted four or more hours.
While Dale was in college, Sifu Dino relocated to a new area. After graduating college, Dale moved to the greater Philadelphia area to continue his study of Ving Tsun under Senior Master Jay Hitchman, whom he would later complete the Ving Tsun system under. In 2006 Dale began formally teaching students the Ving Tsun system at his home and in local parks, in 2007 he established the Academy of Ving Tsun Kung Fu in New Brighton, PA where he currently teaches.
In 2012 Dale became an official indoor student of Sr. Master Jay Hitchman and in 2013, he became an indoor Grand Student of Grandmaster Moy Bah Hugh, (Pete Pajil), by completing the traditional bai si tea ceremony. Both Sr. Master Jay and Grandmaster Moy Bah Hugh are direct indoor students of Grandmaster Moy Yat, one of Ip Man's closest indoor students. In 2015, Sifu Dale was recognized by the International Moy Yat Ving Tsun Federation as the first master of his generation.
Dale is currently the only active public teacher of the Ving Tsun system in the Greater Pittsburgh Area. Sifu Dale is thrilled to share his love and knowledge of the martial arts and looks forward to sharing it with you!
Some other quick facts about Sifu Dale
He was a two sport collegiate scholarship athlete in both football and track and field.
He competed at the PIAA state level in track and field as a high school student long jump
He competed at the NAIA National Level in track and field as a college athlete in the long jump
He is an avid student of classical guitar
He is a NESTA Certified Personal Fitness Trainer
He is a Pennsylvania State Certified Level II Professional Educator
He is a certified COBRA Defense System Instructor
He is a UKERU Certified Instructor
He is a builder of fine quality wing chun wooden dummies and long poles
He had a wooden dummy featured on NCIS episode 201, entitled "Secrets" link to article here
He is married to the love of his life, Melissa and the proud father of two young sons, Hayden and Owen, and resides in Beaver County, PA